WordPress Website Design & Development Agency
Enterprise WordPress agency committed to serving small, enterprise & large-scale clients.
Your WordPress Agency Partner
Maximize your business potential with our state-of-the-art WordPress web development solutions and our team of skilled professionals. With our agile approach, we offer full-stack WordPress development services.
As a branding studio specializing in hand-crafted designs, we harness the professionalism and expertise of a WordPress agency. In a world where digital presence reigns supreme, having a distinctive website design can distinguish you from your rivals.
We offer the perfect balance as a WordPress agency utilizing our cooperative approach. This ensures you receive the benefit of experienced web designers who can develop strategies for both structure and aesthetics, enhancing user experience.
Accompanied by our team of accomplished web developers who can bring our elaborate designs to fruition.
Your WordPress Agency Partner
We are thrilled to announce that we have been chosen to participate in the WordPress VIP's partnership program. As members of the expanding WordPress community, we recognize the significance of this partnership. 
➣ WordPress development services
➣ Custom WordPress development
➣ WordPress theme customization
➣ WordPress plugin development
➣ WordPress maintenance and support
➣ PSD to WordPress conversion
➣ Responsive WordPress design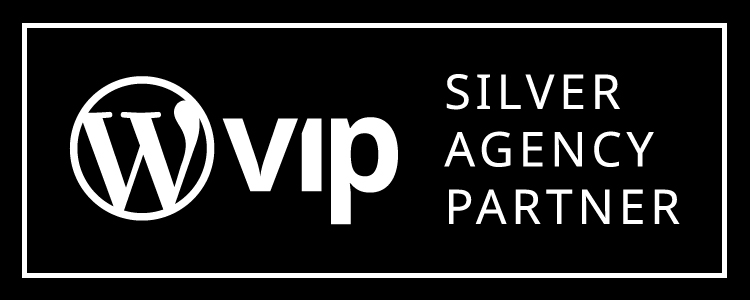 Our expertise as Enterprise WordPress web design specialists results in the delivery of flexible, UX-centric, SEO-optimised, secure, and scalable digital experience platforms. Our platforms empower B2B marketers, providing them with the opportunity to achieve success.
Our WordPress development services.
We bring together our proficiency in technology and creativity along with our unwavering assistance to offer exceptional web development solutions.
As the premier Enterprise WordPress Agency in New York, USA, we provide the tools and resources necessary to empower ambitious B2B marketers on their path to success.
01.

WordPress Development
We don't just do development, we live and breathe it. We combine our technical, creative and marketing expertise with our dedicated support to bring you simply outstanding WordPress & Shopify development services.
03.

Web Design
Your business needs a unique, targeted design to deliver the right message to its customers. Our UI & UX experts with more than 15 years of experience to design clean and responsive themes to drive growth.
02.

Maintenance & Support
We offers different retainer plans for successful businesses looking for a reliable technical WordPress provider. Our clients stick with us for a reason. Pick the right one for you here.
04.

WordPress Integration
When clients often outgrow their existing agency or platform, and need to upgrade to a stable, secure, and performant WordPress based solution, we are here to help.
We turn

ideas

into great digital solutions
We design, develop & launch

WordPress

websites.
Our commitment to coding excellence, combined with our extensive experience and deep understanding of WordPress, underpin our consistent delivery of top-quality solutions.
WordPress Development Agency for the Enterprise
We consist of a group of skilled WordPress developers with extensive hands-on experience in PHP, JavaScript, and SQL, accumulated over years of practice.
Frequently

Asked

Questions

Got a question about our WordPress web design and development services? You might find the answers you seek right here. However, if you don't, please don't hesitate to reach out to us, and we'll be happy to provide you with the information you're seeking.
How many years of expr. does your WordPress agency have?
Since 2012, we embarked on our journey with WordPress, starting from scratch, learning along the way, and gradually honing our expertise. Today, we possess comprehensive proficiency in WordPress, encompassing custom front-end and back-end development, as well as the implementation of the best practices available in the field.
Is there any other CMS better than WordPress?
There are other content management systems (CMS) that may be better suited for specific needs, but WordPress is highly versatile and often considered the best overall CMS due to its extensive features, user-friendliness, and vast plugin ecosystem.
How much a WordPress website cost per month?
The cost of a WordPress website per month can vary widely depending on factors like hosting, domain registration, themes, plugins, and ongoing maintenance. Mainly the development cost is one time and maintenance cost monthly are based on the requirements.  
Do you pay monthly for WordPress?
You don't need to pay a monthly fee to use WordPress itself, as it's an open-source software. However, you may have monthly expenses for web hosting, domain registration, and premium plugins or themes if you choose to use them.
Which is better Wix or Squarespace or WordPress?
The choice between Wix, Squarespace, and WordPress depends on your specific needs. Wix and Squarespace are more user-friendly for beginners with all-in-one solutions, while WordPress offers greater flexibility and scalability for advanced users.
Can WordPress be used for enterprise?
Yes, WordPress can be used for enterprise-level websites and applications with proper configuration, scalability, and security measures in place. Many large organizations use WordPress as their content management system.