Custom Website Design & Development Agency
Custom web solutions that drive real-world results.
Custom Web Development Solution Partner
Differentiate Yourself in the Overcrowded Digital World with a custom website.
The backbone of your business lies in your website, which acts as a primary customer touchpoint and supports all your digital marketing efforts. A custom eCommerce website design that is responsive can provide online users with a clear understanding of your brand offerings, unique value propositions, and core values.
Opting for a custom design website enables you to create a unique brand identity by tailoring page elements to align with your objectives. Although the cost of custom web design is higher than website templates, it offers several advantages that can give you a competitive edge. With a custom WordPress website design, you can enjoy benefits such as improved search engine-friendliness, customer-centricity, uniqueness, and scalability that surpass built-in templates.
Being a leading custom website development agency, we find great satisfaction in crafting top-tier, SEO-enhanced websites that not only attract substantial traffic but also enhance customer engagement.
Tech Transformation Solutions
At Potential Digital Agency, our approach to personalized web design and development ensures that every facet of your website, from visuals to backend functionality, aligns precisely with your industry objectives. Our devoted engineering team melds skill, experience, and technology to craft impactful B2B websites and web applications through our custom development services.
➣ CUSTOM WEB DEVELOPMENT
➣ HTML/CSS/JS
➣ REACT/ANGULAR
➣ BACKEND/API INTEGRATION
➣ HOSTING CONFIGURATION
For over ten + years, we've been crafting tailored websites on content management systems for our B2B tech partners.
Adobe Experience Manager
0

%
Trusted Custom Web Design Company
Custom web designs are personalized design solutions that seamlessly incorporate your brand's identity and personality into the website.
➣ Custom web design
➣ Custom eCommerce development
➣ Custom theme customization
➣ Custom app development
➣ Custom maintenance and support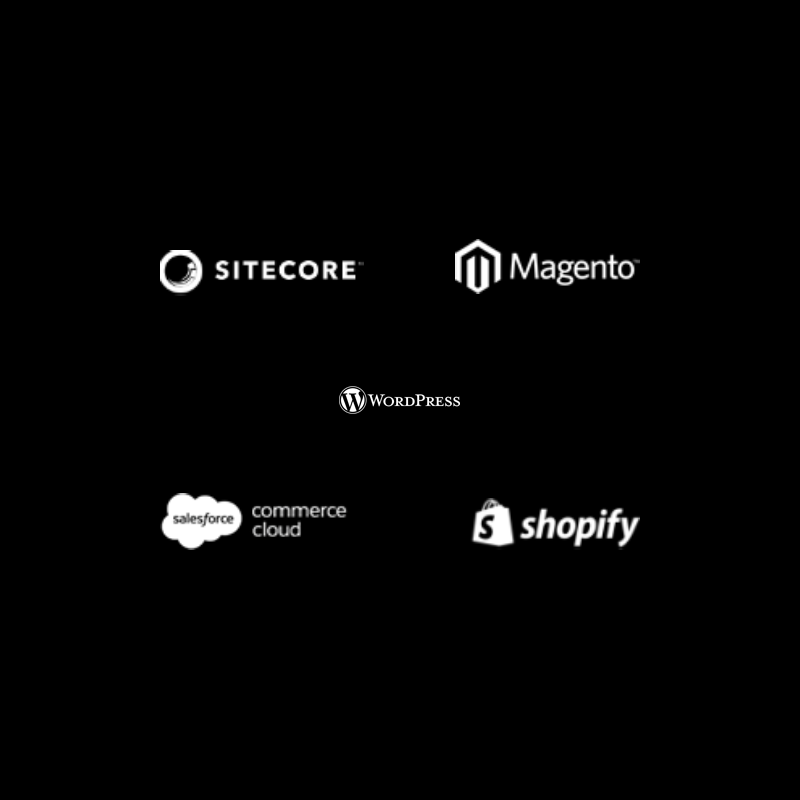 We create custom web designs that are on-brand, scalable, and optimized for search engines. Our designs are equipped with the necessary features, functionalities, and integrations to provide a distinctive brand experience.
Our Custom web design services.
We utilize custom web design to create lead generation websites that are visually distinct and highly effective for rapidly expanding and driven businesses.
We employ custom web design to craft lead generation websites that are visually distinctive and exceptionally efficient for businesses that are rapidly expanding and striving for success.
01.

Custom Web Development
We don't just do development, we live and breathe it. We combine our technical, creative and marketing expertise with our dedicated support to bring you simply outstanding custom development services.
02.

Web Design
Your business needs a unique, targeted design to deliver the right message to its customers. Our UI & UX experts with more than 15 years of experience to design clean and responsive themes to drive growth.
03.

Maintenance & Support
We offers different retainer plans for successful businesses looking for a reliable technical custom eCommerce provider. Our clients stick with us for a reason. Pick the right one for you here.
04.

API Integration
When clients often outgrow their existing agency or platform, and need to upgrade to a stable, secure, and performant custom based solution, we are here to help.
We turn

ideas

into great digital solutions
Our

Custom

Website Design Process



A custom website design crafted specifically for your business has the potential to drive tangible and quantifiable business growth.
Transform Your Business with Custom Web Design Services
If you'd like to talk about your custom web design needs, contact us online or call us at:
+1 (929) 581-1070
Frequently

Asked

Questions

Got a question about our Custom Web Design services? You might find the answers you seek right here. However, if you don't, please don't hesitate to reach out to us, and we'll be happy to provide you with the information you're seeking.
How long have you been in the web design business?
We have been active in the industry since 2012, amassing over a decade of experience, during which we have successfully delivered numerous websites for small, mid-sized, and enterprise-level businesses.
How does your custom web design process work?
Our custom web design process starts with a detailed client consultation to understand your goals and preferences. From there, we create a tailored design plan, develop the site, and ensure it's fully optimized before launch.
Will my custom website be mobile responsive and optimized for SEO?
Prioritizing a mobile-first approach is fundamental for every website we create. We ensure that all our website designs and developments are mobile-friendly and responsive. Additionally, during the website design process, we meticulously adhere to basic SEO compliance guidelines to enhance search engine visibility.
How much experience does your developer have in both front-end and back-end development for custom websites?
We maintain a talented in-house development team comprising six professionals, each boasting over a decade of hands-on experience. Our team members have a proven track record of collaborating with unicorn startups, showcasing their proficiency in user experience (UX) design and staying at the forefront of industry trends.
How long does it take to create a custom website from start to finish?
If you have teamed up with a professional web design agency like Potential Digital Agency, you'll receive a realistic timeline for developing viable & feature-packed web solutions, depending on the features, functionality & customization of your website.
What web platform or CMS do you recommend for custom?
The choice depends on your specific needs and objectives. We typically recommend WordPress, Sitecore, or .NET and PHP core based on the business type and costs.