Shopify Website Design & Development Agency
Shopify agency crafting digital experiences that captivate and compel your audience.
Your Shopify Agency Partner
As a top-tier Shopify and Shopify Plus agency, we specialize in designing and developing strategic ecommerce websites for our clients.
As an accredited Shopify Agency, we collaborate with brands to launch successful Shopify and Shopify Plus stores. Our core values are built on growth-focused Shopify web design and innovative technology. With our developers' expertise in building world-class e-commerce solutions, we have earned multiple awards for our exceptional work.
We cater to brands across various sectors and industries around the globe and offer outstanding communication, exceptional care, superior skills, and people-first values. Our approach is based on timely and budget-friendly delivery, and our case studies stand proof of our excellence.
We're Shopify Plus Partner
With our expertise in Shopify, we have designed and developed over 30 websites for some of the world's fastest-growing brands. Our aim is to create captivating online experiences that not only look amazing but also engage customers with seamless journeys, right from the moment they land on your site to the point of purchase.
➣ Shopify web design
➣ Shopify eCommerce development
➣ Shopify theme customization
➣ Shopify app development
➣ Shopify maintenance and support
➣ WooCommerce to Shopify conversion
➣ Shopify Plus web design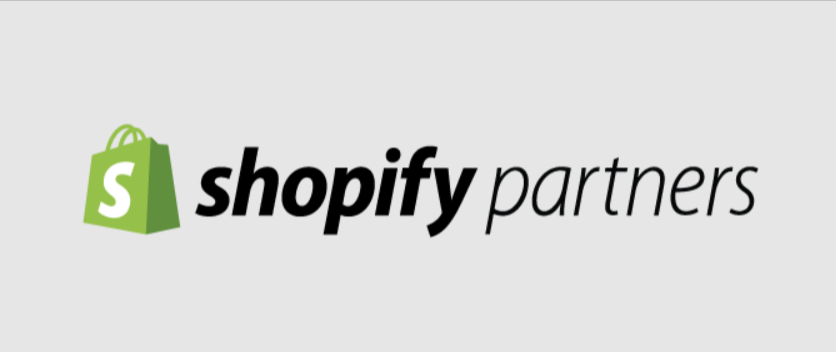 Our reputation as Shopify experts precedes us, with over 30 successfully built and launched Shopify websites. Among them are 5 builds we created for iconic brands.
Our Shopify development services.
We bring together our proficiency in technology and creativity along with our unwavering assistance to offer exceptional web development solutions.
As the leading Shopify Agency in New York, USA, we provide the tools and resources necessary to empower ambitious B2B and B2C marketers on their path to success.
01.

Shopify Development
We don't just do development, we live and breathe it. We combine our technical, creative and marketing expertise with our dedicated support to bring you simply outstanding Shopify development services.
02. SHOPIFY

Web Design
Your business needs a unique, targeted design to deliver the right message to its customers. Our UI & UX experts with more than 15 years of experience to design clean and responsive themes to drive growth.
03.

Maintenance & Support
We offers different retainer plans for successful businesses looking for a reliable technical Shopify eCommerce provider. Our clients stick with us for a reason. Pick the right one for you here.
04.

Shopify Integration
When clients often outgrow their existing agency or platform, and need to upgrade to a stable, secure, and performant Shopify based solution, we are here to help.
We design, develop & launch

Shopify

stores.



Our commitment to coding excellence, combined with our extensive experience and deep understanding of Shopify, underpin our consistent delivery of top-quality solutions.
Trusted Ecommerce and Shopify Agency.
We're a leading Shopify & Shopify Plus agency who design and develop strategic ecommerce websites. Call:
+1 (929) 581-1070
Frequently

Asked

Questions

Got a question about our Shopify eCommerce web design services? You might find the answers you seek right here. However, if you don't, please don't hesitate to reach out to us, and we'll be happy to provide you with the information you're seeking.
What should I use Shopify for?
Use Shopify for setting up and managing your online store. It's a comprehensive e-commerce platform designed to help businesses sell products and services online.
Is it worth it to use Shopify?
Yes, using Shopify can be worth it if you want to create and manage an online store efficiently, as it offers a range of features and tools for e-commerce success. However, the decision ultimately depends on your specific business needs and budget.
What are the advantages and disadvantages of Shopify?
Advantages of Shopify:
User-friendly and easy to set up, Wide range of customizable themes, Comprehensive e-commerce features, Excellent app ecosystem, Reliable hosting and security.
Disadvantages of Shopify:
Monthly subscription costs, Transaction fees for some payment gateways, Limited design customization for non-developers, Advanced features may require additional apps, Can be expensive for larger businesses with high sales volumes.
How much does Shopify cost per month?
Shopify's monthly costs vary based on the plan:
Basic Shopify: $29 per month.
Shopify: $79 per month.
Advanced Shopify: $299 per month.
Shopify Plus: Pricing varies, typically for enterprise-level businesses.
What is the most successful business on Shopify?
The success of a business on Shopify varies, but some of the most successful categories include fashion and apparel, beauty and cosmetics, electronics, and home decor. The specific business's success depends on various factors beyond just the platform itself, such as marketing, product quality, and customer engagement.
Can I use Shopify for Fashion, Beauty & Lifestyle Products?
Certainly! Shopify is a versatile e-commerce platform that can be effectively used for selling a wide range of products, including Fashion, Beauty, Food, Electronics, and Lifestyle items. Its flexibility and extensive features make it suitable for various industries and product categories, allowing you to create a tailored online store for your specific business needs.