Luxury eCommerce & Digital Agency
Luxury ecommerce agency that can create a digital presence that truly represents you.
Digital Solutions for Luxury Brands
We take great pride in the countless brands we've helped grow and blossom. Seeing a brand go from strength to strength and achieve their goals is what drives us forward. From luxury fashion to high-end real estate, we've worked with a diverse range of businesses and helped them stand out in the crowded online space. Our team is dedicated to providing a seamless experience for every client we work with.
With a passion for elegance and a commitment to perfection, we specialize in crafting online experiences that mirror the sophistication and exclusivity of luxury brands.
Luxury web design & development that deliver the finest possible customer experience online.
Our team is dedicated to providing a seamless experience for every client we work with. We take the time to truly understand your brand and your unique vision, so that we can create a digital presence that truly represents you. We believe that every luxury business deserves to be seen and heard online, and we're here to make that a reality.
➣ Luxury store web design
➣ Luxury mobile app development
➣ Luxury web development
➣ Luxury digital signage application
➣ Website Design for Luxury brands
➣ Luxury eCommerce Web Design
➣ Custom ERP and Supply Chain Solutions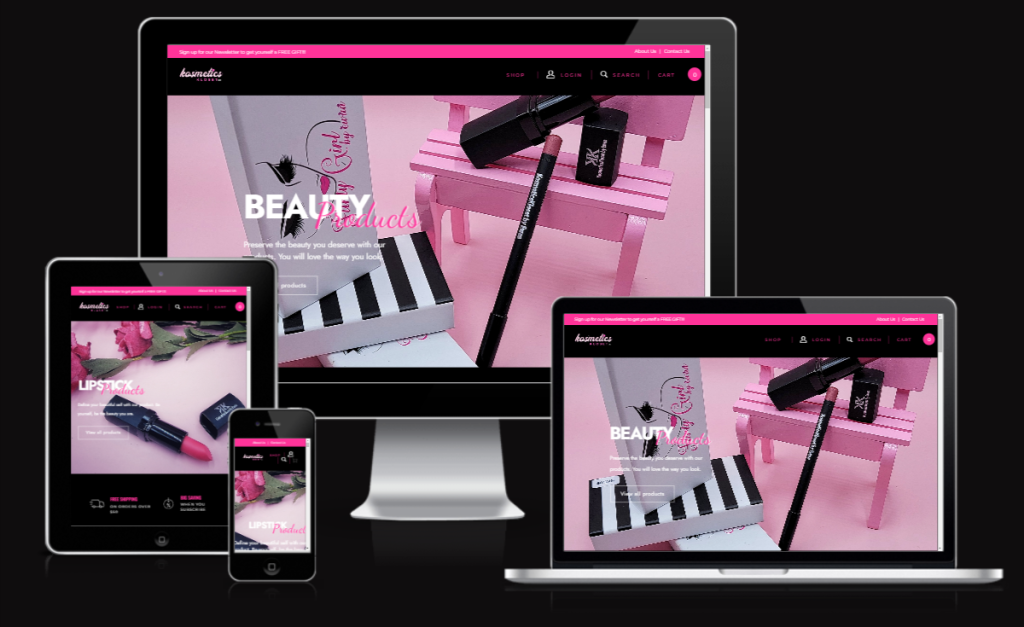 How We Help Luxury Brands
With over a decade of expertise as a high-end website design and development firm in New York, we specialize in crafting exquisite websites for luxury brands. Our dedicated team of industry professionals is committed to delivering digital experiences and seamless customer journeys that reflect a discerning sense of style.
We have a strong track record of serving premium clients in the fields of fashion, beauty, and lifestyle.
01. Captivating Visuals
Our luxury web design solutions celebrate the beauty of your luxury pieces through stunning visuals and captivating imagery. Every detail is meticulously presented, ensuring your website resonates with the luxury and refinement that your brand exudes.
03. Mobile Optimization
In a mobile-first world, we ensure your website shines on all devices. Our designs are responsive and optimized for mobile, offering a delightful shopping experience whether customers are browsing on their phones, tablets, or desktops.
02. User-Centric Experience
Navigating your online store should be as seamless as trying on a cherished luxury. Our user-centric approach ensures intuitive navigation, easy product discovery, and streamlined checkout processes, translating to enhanced customer satisfaction and higher conversions.
04. Brand Storytelling
Your luxury brand has a unique story to tell. We craft your brand narrative through engaging content and compelling visuals, creating an emotional connection that resonates with your audience and sets you apart.
Luxury website design for luxury fashion to high-end real estate brand
Trust us to bring your vision to life and create an experience that is truly unforgettable.
➣ Luxury Website Design
➣ Luxury eCommerce Web Design
➣ Custom portal development
➣ Luxury mobile app development
➣ Luxury digital marketing
Your Partner in
Luxury

Web Design

Partner with PDA to explore the artistry of luxury web design. Contact us today to embark on a journey that brings your brand's opulence to the forefront of the digital realm. Call:

+1 (929) 581-1070
Frequently

Asked

Questions

Got a question about our luxury web design services? You might find the answers you seek right here. However, if you don't, please don't hesitate to reach out to us, and we'll be happy to provide you with the information you're seeking.
How long does it take to create a luxury website design?
The time required to create a luxury website design can vary significantly depending on the complexity of the project, specific client requirements, and the agency's workload. Typically, it can take several weeks to several months to design and develop a high-quality luxury website. It's essential to have a detailed discussion with the web design agency to get a more accurate estimate based on your project's specific needs and scope.
How much does the design and development of a luxury website cost?
The cost of a luxury website can vary significantly depending on factors like complexity, features, design, and development. It can range from a few hundred dollars for a basic website to few thousands or more for a fully customized, feature-rich solution.
Which website platform is best for luxury design?
The best website platform for luxury design businesses often includes options like Shopify, WooCommerce (with WordPress), or Magento, which offer customization, e-commerce features, and the ability to showcase visually stunning luxury designs.
What sorts of high-end websites have you created till now?
We have designed luxury websites for diverse clients, including fashion, lifestyle, beauty brands, luxury hotels, and more. For detailed information, please visit our "Work" section.
How should I improve my luxury websites?
To improve your luxury website there are many aspects need to check like current SEO, user behavioral analysis and more. Our team will assist you with Full audit of your luxury website and provide the best solutions.
How to do digital marketing for luxury business?
We provide 360-degree digital marketing services for luxury brand. From SEO, SMO to Paid ads we help them to grow their business.