Beauty eCommerce & Digital Agency
Beauty website design with seamless and enjoyable user experience.
Digital Solutions for Beauty Brands
As a leading beauty website design agency, we believe that every beauty brand deserves a website that not only looks great, but also provides a seamless and enjoyable user experience. That's why our team of expert designers is dedicated to creating websites that prioritize user experience and mobile responsiveness above all else. We know that your customers are always on-the-go and constantly connected to their mobile devices, which is why we place a strong emphasis on creating websites that look and function beautifully on any device.
Beauty web design that prioritizes user experience and mobile responsiveness
We know that the beauty industry is all about making an impact and leaving a lasting impression, and that's exactly what our team of expert designers is here to help you achieve. With years of experience crafting stunning, custom websites for beauty brands just like yours, we know exactly what it takes to help you stand out from the crowd.
➣ Beauty store web design
➣ Beauty mobile app development
➣ Beauty web development
➣ Beauty digital signage application
➣ Website Design for beauty store
➣ Web Design for Cosmetic store
➣ Custom ERP and Supply Chain Solutions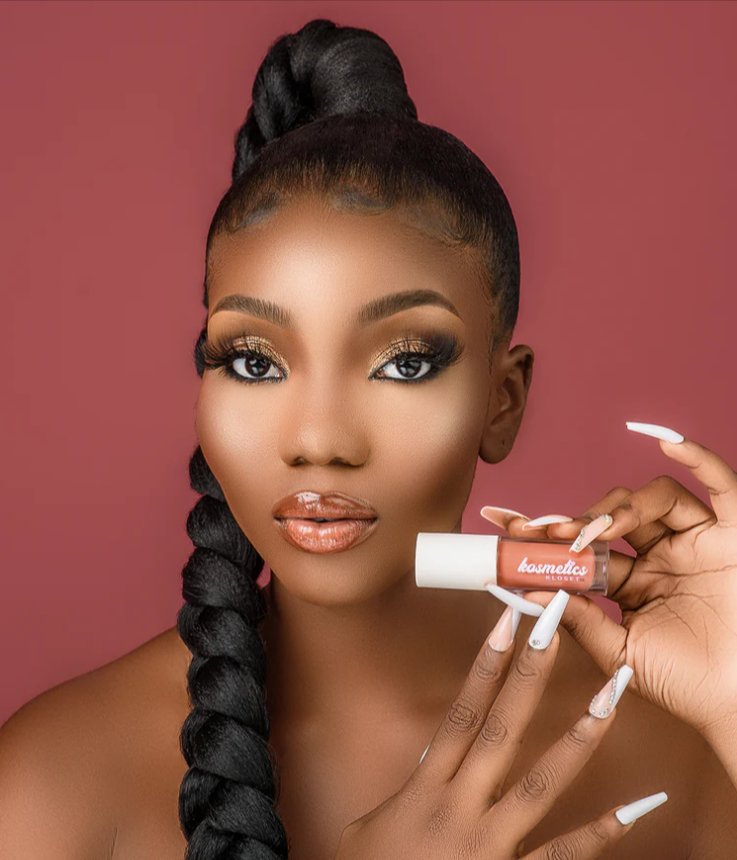 Our beauty web design services.
In search of a nearby beauty website design agency? Look no further. We offer a range of services, including logo design for beauty and cosmetics brands, domain selection, and custom website design using the top eCommerce platform, all at affordable prices.
As a Best beauty website design agency in New York, USA, we provide the tools and resources necessary to empower beauty & Cosmetics brands on their path to success.
01. Beauty Brand

Logo design
Transform your beauty brand with stunning logo design that captures elegance and allure. Elevate your brand identity today.
02. Beauty

Web Design
Your business needs a unique, targeted design to deliver the right message to its customers. Our UI & UX experts with more than 15 years of experience to design clean and responsive themes to drive growth.
03.

Maintenance & Support
We offer different retainer plans for successful businesses looking for a reliable beauty & cosmetic web design provider. Our clients stick with us for a reason. Pick the right one for you here.
04.

Plstform Integration
When clients often outgrow their existing agency or platform, and need to upgrade to a stable, secure, and cost-effective solution, we are here to help.
eCommerce website design for beauty, cosmetic, wellness & skin care brands
We believe in building relationships with our clients, and our knowledgeable and friendly team is always on hand to offer personalized advice and recommendations tailored to your unique needs and preferences.
➣ Beauty Website Design
➣ Beauty eCommerce Web Design
➣ Custom portal development
➣ eCommerce mobile app development
➣ Beauty digital marketing
We turn

ideas

into great digital solutions
We design, develop & launch

Beauty

stores.
Boost your beauty and cosmetics sales with a professionally crafted, attention-grabbing beauty and cosmetics website courtesy of our expert team.
Best
beauty

web design agency focused on your needs.

Award-winning beauty websites that supercharge sales. Our team specializes in designing and developing stunning ecommerce stores tailored for beauty brands. Call:

+1 (929) 581-1070
Frequently

Asked

Questions

Got a question about our beauty web design services? You might find the answers you seek right here. However, if you don't, please don't hesitate to reach out to us, and we'll be happy to provide you with the information you're seeking.
From how many years you are in beauty web design?
Since 2012, we've served numerous beauty brands, handling everything from logo and web design to comprehensive branding. Our expertise extends to a wide range of small and mid-sized businesses in the beauty and cosmetics industry, including product packaging design.
How to find Beauty website design agency near you?
f you're searching for a nearby beauty website design agency, your search ends here. While we're headquartered in New York, our virtual presence extends worldwide. Reach out to us to engage in discussions with our in-house developers.
Which platform is best for beauty web design?
There is no one-size-fits-all answer, as the choice of platform for beauty web design depends on your specific needs and preferences. Popular options include WordPress, Shopify, and Squarespace, each with its own advantages and suitability for different situations.
How can I improve my beauty website?
To enhance your beauty website there are many points need to check: Optimize visuals for high quality, ensure mobile-friendliness, Boost page loading speed, incorporate effective SEO strategies, Streamline user-friendly navigation, Craft persuasive product descriptions etc. Our team will help you to audit your website and give best solution.
How much does a website cost for beauty brand?
The cost of a website for a beauty brand can vary widely depending on factors like complexity, features, design, and the agency or developer you choose. A basic beauty website might start at 699 dollars, while a more complex, custom-designed site could range from several thousand to tens of thousands of dollars.
How much does it cost to start a beauty brand?
The cost of starting a beauty brand varies significantly based on factors such as product range, branding, marketing, and production scale. Generally, it can range from a few thousand dollars for small-scale ventures to millions for larger, more ambitious brands.