Kosmetics Kloset.
Luxury eCommerce website for one of a kind beauty and Cosmetics barnd.
Kosmetics Kloset is a beauty brand dedicated to helping WOMEN OF COLOR become the best version of themselves through Handmade & High-quality Cosmetics. They create CONFIDENCE in WOMEN OF COLOR & make them STAND OUT wherever they find themselves through our Handmade & High-quality beauty products.
➣ Logo Design
➣ Web Design
➣ UX Design
➣ eCommerce web design
➣ Shopify Web Design
➣ Packaging design
➣ Digital Marketing

Kosmetics Kloset needed to create their eCommerce website in order to provide a luxury look and feel, bringing it more in line with the premium positioning of the brand. The aim was to create a consistent brand feeling across the entire site and give more visual prominence to the beauty regime. We stepped in to build a modern, fresh and easy to navigate website which showcases the luxury feel of the products.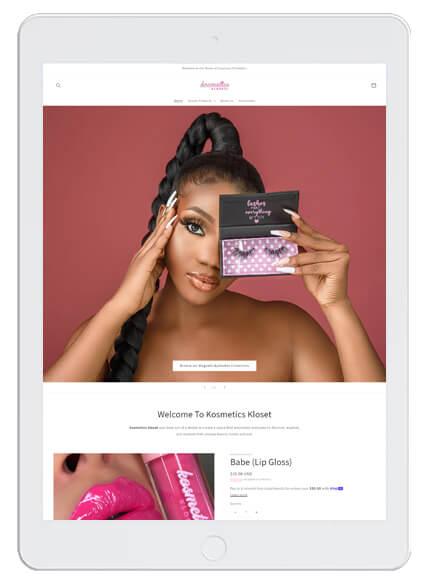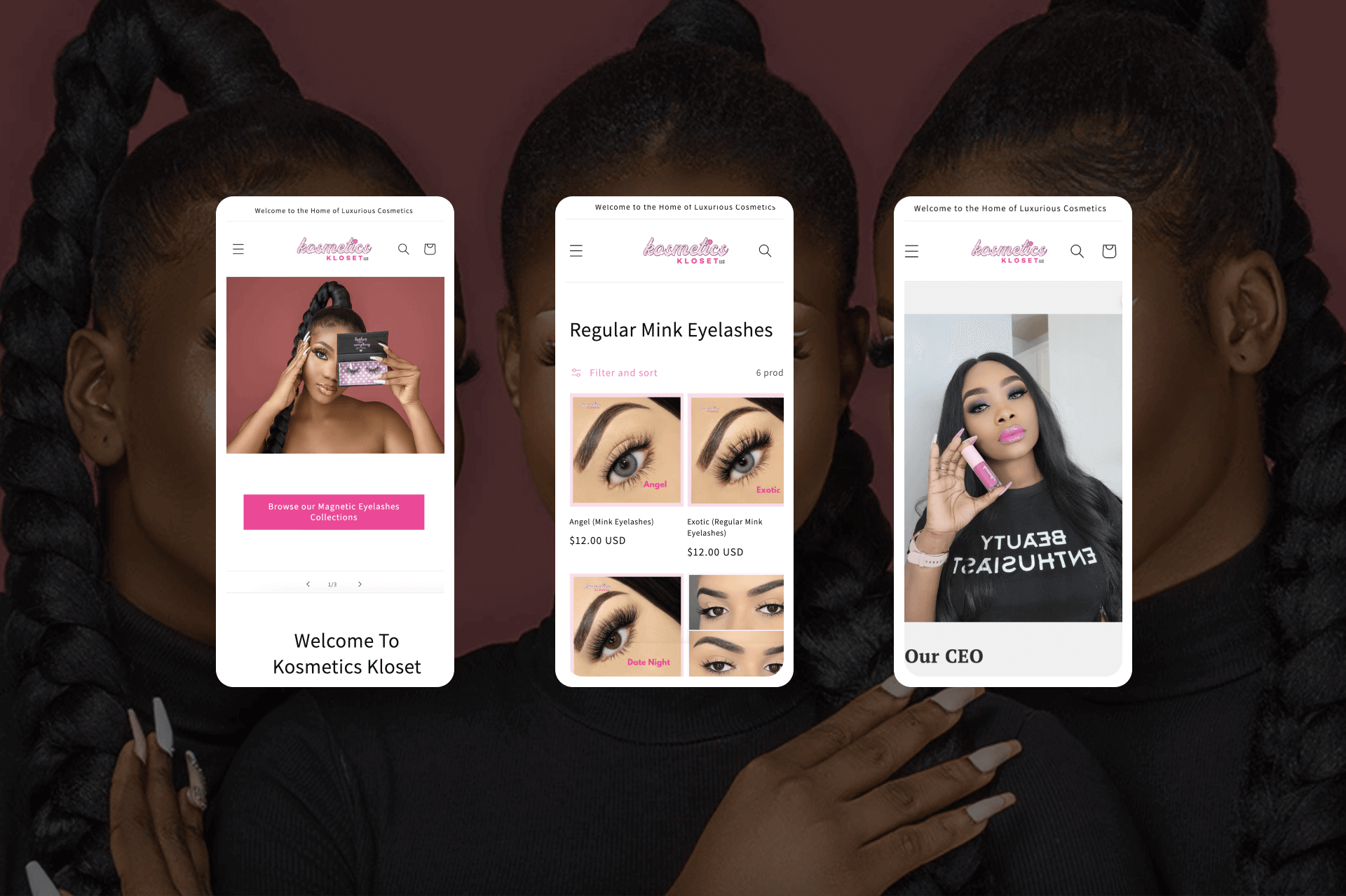 The final product is an eCommerce website built in Shopify, which showcases luxurious products and brand's personality. Kosmetics Kloset's story plays a huge part in their online presence, that is why we have personalized the site and created a strong about section with a separate place for product's unique ingredients.
Experience a captivating journey as you explore our brand's philosophy with our clear and delicate web design. Our site boasts a powerful statement that resonates with our customers throughout their shopping experience.
With easy navigation and subscription functionality, reordering your favorite products and skincare regimes is effortless. Join us on a path to unlocking your inner beauty.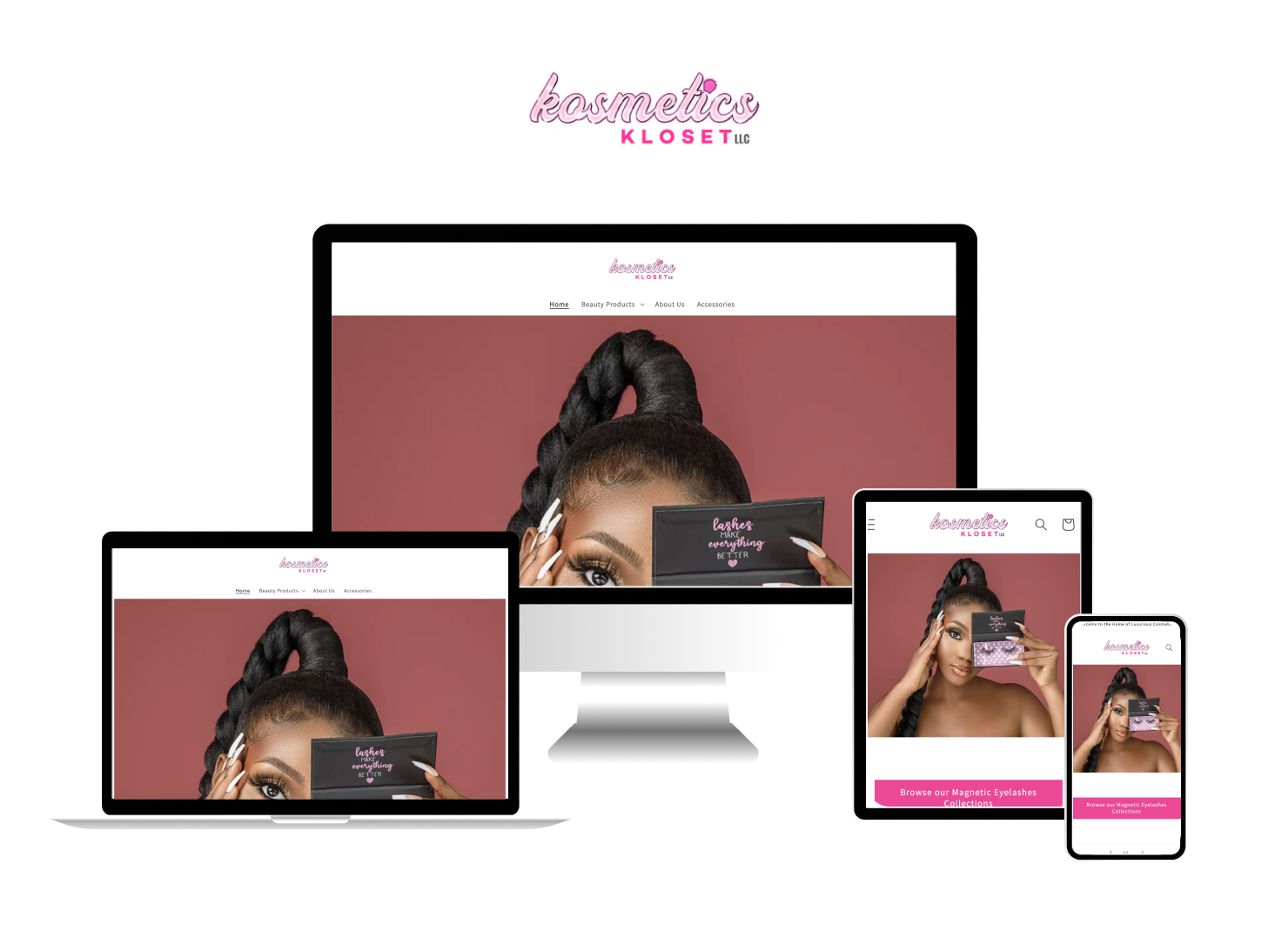 We provide comprehensive support to all our beauty brands, assisting them in various aspects ranging from competitor research and creative design to crafting a strategic 360-degree marketing strategy. Our approach is designed to effectively boost sales through websites and various channels, ultimately resulting in a two-fold increase.
Every company needs an
identity

.